ADVANTAGE TRAVEL
of CNY, Inc.
3208 W. Genesee Street, Suite D
Syracuse, NY 13219


Parent Travel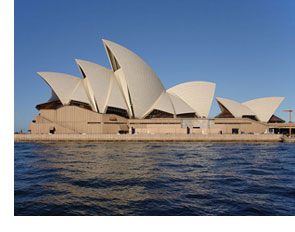 Take advantage of your student's opportunity to study abroad to have an experience of your own. Advantage Travel arranges customized itineraries for the families of students studying abroad. We combine the knowledge of our regional experts with the agency's relationship with the travel industry to create a unique and cost-effective trip.
We Make Your Travel Preparation Easy
We personalize itineraries based on your interests and budget.
We analyze travel options for total cost and value.
We can arrange an itinerary that works with your student's academic schedule.
We can arrange accommodations that are convenient to your student's residence or your points of interest.
We will guide you through the process of getting visas and other travel documents.
We Can Make Your Travel Experience Exceptional
Our agents have traveled themselves and are happy to share their first-hand knowledge to enhance your experience.
We can arrange any type of travel from an escorted tour of the area's highlights to an independent exploration of less well-known sights.
Our multilingual staff can communicate directly with hotels and services to arrange accommodations and opportunities not found on the Internet.
We Are Always Available
We answer the phone and don't use an automated telephone system or an answering service.
Your agent will answer all of your questions and provide the help you need.
An on-call agent will be available in the event a situation occurs after normal business hours.
We Specialize In Travel To
Australia
New Zealand
South America
Africa
Let Our Experience Work For You
Your travel experience starts with a conversation with a parent travel expert to discuss your expectations and help you identify your priorities. The end result is a worry-free experience tailor-made for you.
Call us at 1-800-788-1980 Monday through Friday, 9-5 Eastern time.
Or email pperless@advantagecny.com